Filthy Rich & Catflap, end of Episode 3. Richie's party has been a disaster. And, because it's Filthy Rich & Catflap, the oven explodes, taking out a large section of the wall…
…and three figures, never seen before, peer through the hole.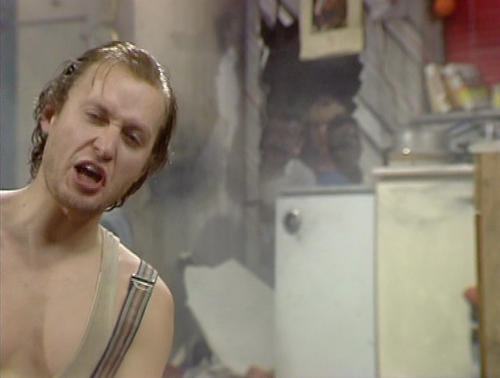 So, my question is: who are they? They peer into frame very deliberately, so they're quite clearly supposed to be there.
Something from an earlier scene, which was then cut?
Next door neighbours?
Some kind of fourth-wall breaking malarky – the Visual Effects team, perhaps?
Answers on a postcard*, please.
* In the comments or on Twitter.