Last Friday saw the last Red Dwarf X audience recording. And last Saturday saw the last Red Dwarf X Ganymede & Titan audience recording report. I've been part of the site since 2003, and whilst I don't like to blow my own trumpet, as Alex Picton-Dinch would say, I do think these are some of the best things we've ever published, and worth a link here. If only because it's fairly difficult to make them boring.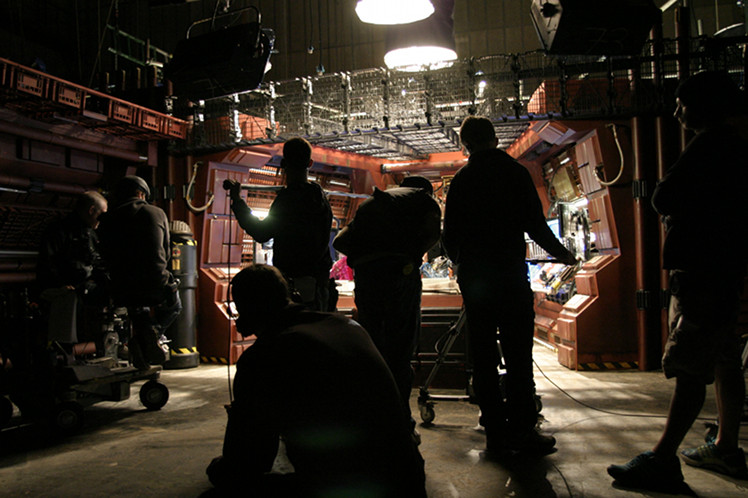 Writing these set reports really was new territory for the site. With Back To Earth not being shot with an audience, or even screened for one, we'd happily publish any spoiler which came our way. At these recordings, Doug Naylor specifically asking for no spoilers to be published online – and we had to tread a fine line between respecting the wishes of the production team, whilst still maintaining our independence as a fansite… to say nothing of still trying to write something people would find interesting. It was an impossible task to please everybody, but hopefully we pleased as many people as possible.
One of the reasons that this felt like uncharted – and distinctly choppy – waters, is the perfect storm of circumstances. An audience sitcom, with an emphasis on plots, an established online fanbase, the now widespread use of the internet, and a production team which feels very strongly about spoilers – these aren't usual circumstances for a show. Nobody ever cared about extensive My Family spoilers being leaked online.
As for the show itself, there's a week of pickup scenes to be shot next week, then post-production, and then the show is coming to Dave in the autumn. The general reaction of pretty much everyone is that it's the best the show has been since Red Dwarf VI. That, however, still covers a wide range of responses…