Lookalikes
Dear Sir,
I was on the Argos website the other day, and noticed a startling similarity between the new Argos logo, and the Complico logo from The Peter Serafinowicz Show.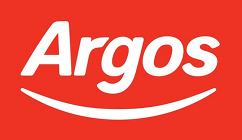 Complico


Argos
Could they by any chance be related?
Yours,
John Hoare
P.S. God, it's shit.
(With apologies to @divaschematic.)
■ Posted 19th February 2010 @ 1pm in Comedy, Design. 3 Comments.