On the 2nd April 2005, BBC Four broadcast the BBC's first live drama for over 20 years: a remake of The Quatermass Experiment, starring Jason Flemyng. It had a mixed reaction at the time – and indeed since – but I thought it was absolutely fabulous. Both as a programme in itself… and to finally watch a complete version of that first Quatermass story which doesn't involve Brian Donlevy.
On the 31st October 2005, the DVD of the programme was released. Right at the beginning of the show, this caption was added: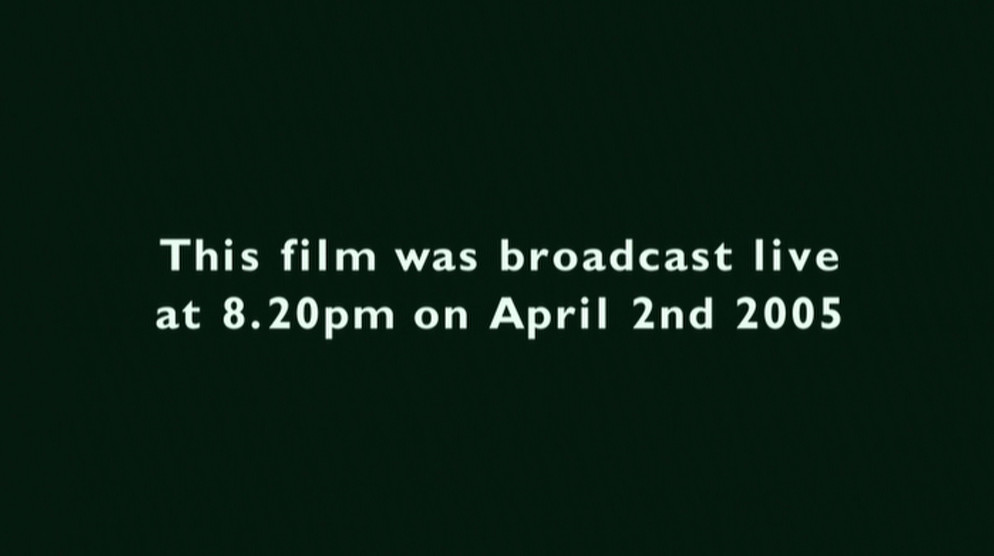 This caption is a blatant lie.
The version of the programme on DVD is not what audiences saw live on the 2nd April. It is, in fact, an entirely different edit. If you're familiar with the programme, perhaps you've heard that one scene was replaced with a version from the rehearsal due to an actor drying, or that an off-screen crash was trimmed. Both are true; however, this is far from the full story. The programme was extensively re-cut, with many changes made across the entire programme.
I think you can see where this is leading. Below is a list of all the changes made to the DVD version compared to the programme's original broadcast. All times given are for the DVD release, so even if you haven't got access to the original version, you can still tell at which point a change was made.