Late last year, I took a month off Twitter.1 No fuss, no drama, no attention-seeking. Just a short tweet saying I'd be back soon, which I was. Among other things, sometimes the news agenda simply becomes a little too much in my feed; considering my job involves watching the news endlessly for a living, I consider the move practical, not ostrich-like. I get more than enough of that stuff elsewhere.
I did, however, use the time away to perform a little experiment, based on something I noticed the previous time I took a little break. When I disappeared, my tweet count was bang on 70,000 tweets. (A move that tells you an embarrassing amount about how my brain works.) But what was my tweet count when I returned?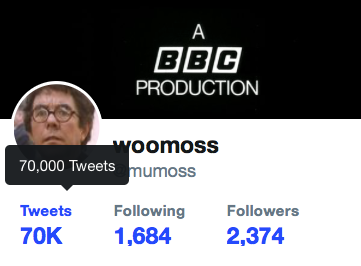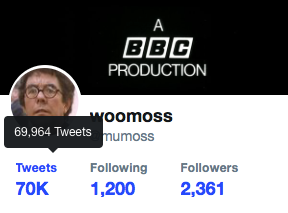 69,964. A difference of 36 tweets. But why? I hadn't deleted any myself. Surely I should have exactly the same number of tweets when I returned? Is Twitter just really bad at maths?
In order to find out, I downloaded an archive of my tweets just before I took my month's break, and downloaded another archive when I returned, so I could compare the two and find out what was missing. You may think this was a ridiculous thing to do. I would say it is entirely consistent with the kind of person who decides to get to exactly 70,000 tweets before they take their planned break from Twitter.
---
Well, actually, 25 days, but who's counting? Oh, wait, me. ↩