"Hello again, John. Still doing your roundup of all the best stuff on Dirty Feed this year?"
"Yes."
"Isn't this being published even earlier than last year?"
"Yes."
"Is that because you're planning some huge masturbatory celebration of 10 years of Dirty Feed in January, and you at least want to spread out your willy waving to some kind of bearable level?"
"Yes."
"I really hate you."
"Yes."
* * *
And Finally…
Firstly, a little tale of Anna Soubry presenting Central News, and some naughtiness that seemingly only I remember. (I have to admit, I was hoping a video of this might surface, especially once a few media figures retweeted the article. No luck, sadly.)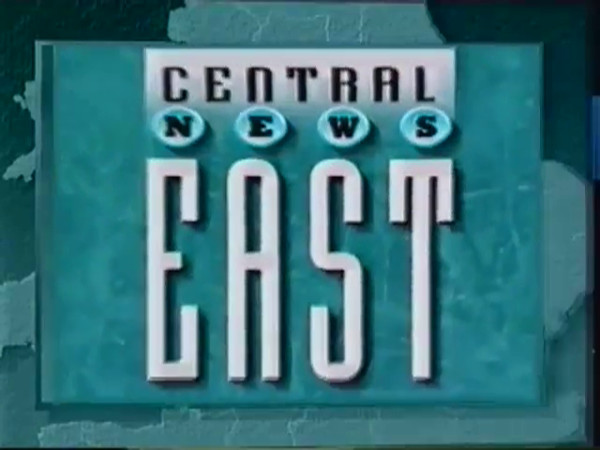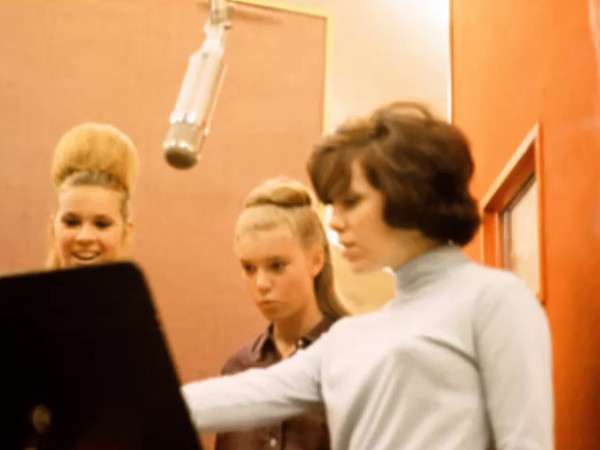 Listen. Does This Sound Familiar?
Looking at glimpses of a lost song by the Shangri-Las. I have a fondness for this as being one of the first bits of writing about music I've ever done; this year I've tried to push myself outside my comfort zone a few times with my writing, and this piece definitely qualifies. Also: listen to the Shangri-Las, do it, do it right now.1
Night Network
If there's one thing I want this site to achieve, it's to post things that nobody else would ever post. Whether that's because nobody else is capable of writing something so amazing, or because nobody else would fucking bother, is a judgement call. Whatever your answer, this piece – about the nightmares TV channel directors have to endure – most definitely counts.
Identity.
In which I spin an incredibly personal anecdote from the BBC Two Toy Car ident. You heard.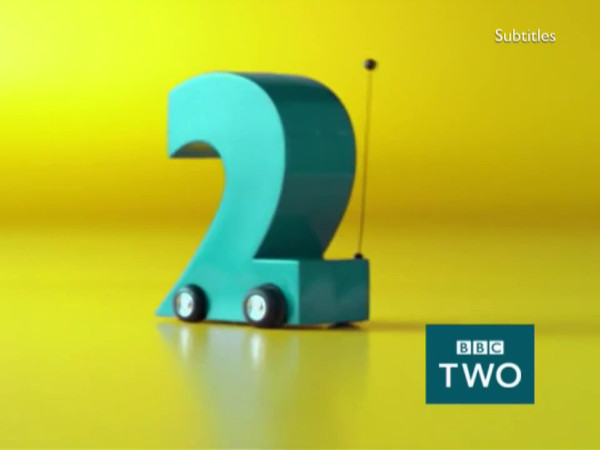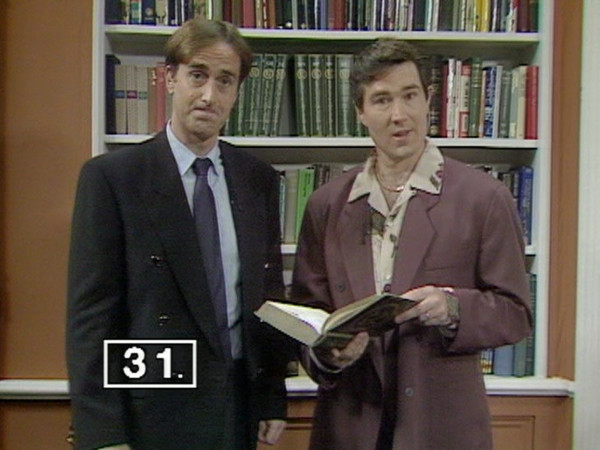 KYTV: Challenge Anna
My first really substantial article of the year: a look at one of my favourite episodes of comedy ever, and exactly what changed between script and screen. (Watch out for the practical joke Geoffrey Perkins and Angus Deayton planned to play on Anneka Rice… and then chickened out on.)
Tales from a Dystopian Future
This little story is another example of how I tried to push my writing into some different areas this year. It's certainly like nothing else on the site. It didn't get much reaction, and I think it has its faults. But after writing the KYTV piece – which I think turned out well, but is entirely within this site's usual ballpark – it was nice to stretch myself with something I'd never written before.
Beyond Grace Brothers
Having done a full watch of Are You Being Served? this year, I vaguely have in mind the idea to write a book on the show. This article was a test to see if I could write about the series in any kind of entertaining way. I think it turned out quite well, tackling an area of the show that I don't think has been talked about before. (Fuck knows when I'll have time to write that book, though.)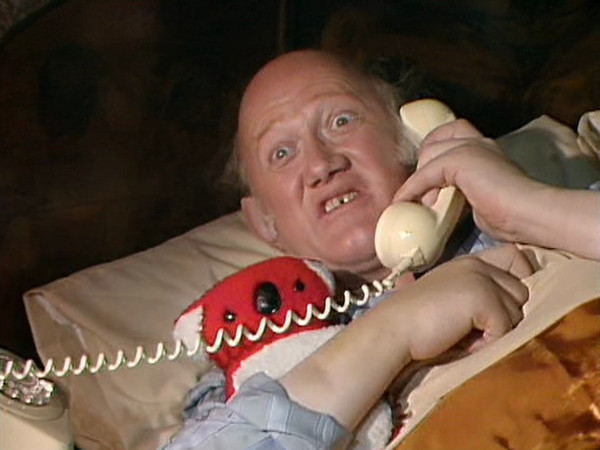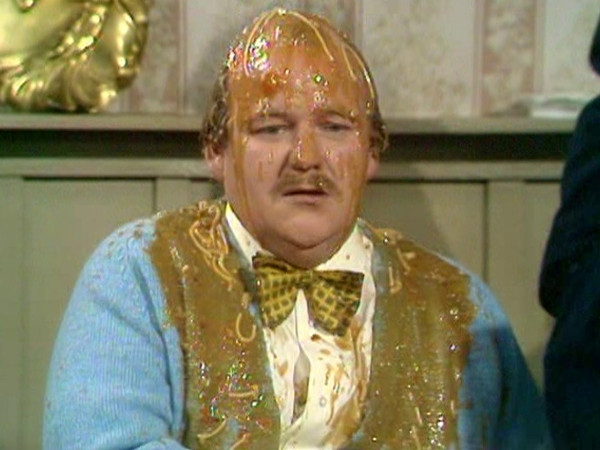 Fawlty at Large
Hands down my favourite thing I've written all year, and certainly the one to get the best reaction. This set of four articles starts off as a look at the origins of Fawlty Towers… but halfway through, turns into something else entirely, and for my money something far more interesting. John Cleese has never written anything more terrifying.2
* * *
A few other brief thoughts. I really struggled with the site at the beginning of the year, with the first four months especially yielding the odd fun post, but nothing truly substantial.3 Having realised I was going to let the year slip away entirely if I wasn't careful, the second half of the year was a lot better, cumulating in the aforementioned set of articles which I'm thoroughly proud of. If you read nothing else I've written this year, I'd really like it to be that.
I'm also going to make my usual plea. I make a point of not having a tip jar or Patreon on this site; I don't need them, and your money would be better spent on others. But if you've enjoyed any of my writing this year, I urge you to consider donating to the Internet Archive if you can. I realise that at a time when the UK seems to be going to shit, then they might not be the first organisation you'd think of for donations. But the Internet Archive do a great deal to hold people, organisations, and governments to account, and I think that's more important than ever. Just $5 would mean something – especially as they currently have a 2-to-1 matching campaign running, which brings it up to $15 without you doing a thing.
That's pretty much it for Dirty Feed this year; there will be a roundup of all my Red Dwarf writing later on this month, but aside from that, that's your lot. Thanks to everyone who's read, liked, or shared my stuff over the past year; I really do appreciate all your kind words. One person who takes the time to tell me they enjoyed something I wrote is worth 1000 anonymous hits. And people who clearly haven't read what I've written but feel the need to tell me their ill-informed opinion about it on Twitter deserve 1000 hits.4
And as for next year… what's this I see on the horizon? Could it be the site's 10th anniversary? And do you really think I can resist the urge to bang on about it at length until you all escape to Digital Spy in desperation?
---