Let's take one of this site's brief excursions into something which is actually a current news story.
"McDonald's has decided to withdraw its latest TV advert, which was criticised for exploiting childhood bereavement.

The fast food giant had already apologised for "upset" caused by the advert, first aired on 12 May.

It features a boy who struggles to find something in common with his dead father until he goes to McDonald's.

A spokeswoman for McDonald's said the British advert will be removed from all media this week and it will review its creative process to avoid a repeat."
I don't really want to get into whether the advert is offensive or not; there are plenty of places elsewhere where you can get into that kind of debate. I want to pull my usual trick and pick out one sentence in the story and talk about something entirely different instead.
Today, that sentence is the following:
"Due to the lead-times required by some broadcasters, the last advert will air on Wednesday 17 May."
My response: what the fuck?
* * *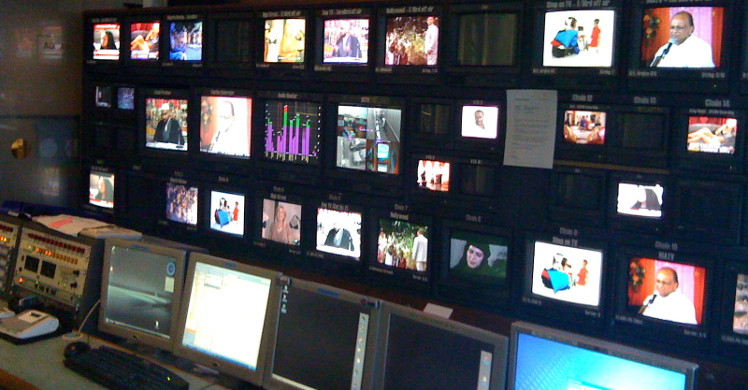 Picture the scene. It's 2010, and we're in a darkened transmission suite on a scruffy commercial estate in Park Royal. Currently, it's 3am. A figure sits in front of some glowing screens. On those screens are some of, shall we say, the cheaper channels broadcast in the UK. A few shopping channels, a Nigerian film channel, and they're even doing the monitoring for one of the Babestation-style channels in the naughty end of the EPG. There's also a French-language film channel there, which superficially looks rather more glamourous… though if you squint, you can see that the channel broadcasts every film in 4:3. The channel simply can't afford to pay for aspect ratio switching right through the broadcast chain.
The fact that this playout suite is extremely near an abattoir is rather fitting.
And yet, a transmission operator still sits there. If any of those channels needed a commercial removed from the schedule, it could be done instantly. All the channel would have to do is ring the TX suite and request the change. A single phone call, and it's done.
* * *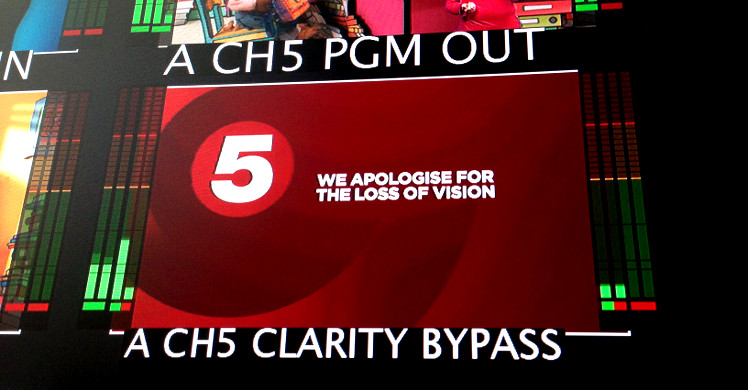 It's 2013. I'm sitting in front of a rather more professional-looking monitor wall – Channel 5's, to be exact. But there's a problem. A 90″ commercial hasn't been delivered to transmission, and there's only a couple of hours to go before it's due to air. I sigh, and make a phone call to the on-duty ad sales guy. He sighs, and gives me three commercials to replace the missing 90″ one. Because it's the weekend, rather than a new schedule being sent, I have to do it manually.
This is not a straightforward replacement, unfortunately. It's not just a case of deleting the existing commercial and dropping in the three replacements. I have to do this across six playlists, as Channel 5 has six different ad regions covering different parts of the country.1 And due to the slightly odd way the system is set up, I have to make the changes separately across the main and backup chains – that's 12 different playlists in all. And to complicate matters even further, there's breakflashes between commercials to drop in too.
12 playlists, three different commercials, added breakflashes… one replacement advert ended up being many, many manual changes. But hey, it got done. Took less than an hour, including double-checking all the work. Commercial changes are commonplace on Channel 5. Many a time we'd get out of The Wright Stuff, and a brand new schedule would arrive with changes to the ad breaks. To take but one example, if news of a major air crash breaks, companies tend to think showing commercials with planes in them isn't that advisable. So out they go.
Changes were often made just an hour before the ad was intended to be transmitted… or even more quickly, under extreme circumstances.
* * *
You can see where I'm going with this, of course. Ads being changed is just a routine thing in television – it's not an abnormal occurrence. Whatever the reason, whatever the procedure, whatever the channel – changes can happen at any time. It's one of the biggest jobs you have as a TX operator/controller/director working on a commercial channel.
With this in mind, I'll quote the part of the McDonald's story which caused me to spit out an expletive once more:
"Due to the lead-times required by some broadcasters, the last advert will air on Wednesday 17 May."
What sodding lead-times? Even on the very, very, very cheapest channels I've worked on, there is someone sitting in front of the channel to make changes 24 hours a day, seven days a week. True, they may also be in charge of seven other channels at the same time, but they're there. Let's be ultra-generous, and say they need a couple of hours to make the change safely. (And I've worked far quicker than that in the past). What the hell could cause a channel to be unable to make changes until the next day?
A case in point:
@mumoss Comedy Central had it on twice tonight after the withdrawal had been announced. So there's one of said shitty channels.

— Joanne Knowles (@JoanneKnowlesUK) May 17, 2017
There is not a doubt in my mind that Comedy Central has someone sitting in front of their channels at all times. It's very difficult to figure out how a story can blow up to the extent that it is one of the lead news stories on the BBC, but the changes can only be made to the schedule the next day. If the advert has been pulled, then the advert has been pulled. Making that change should only be a phone call away.
Still, there is one change from the days when I worked in playout for a commercial channel – and that's launch of the new local TV stations:
@mumoss Don't know if they do advertise on local TV platforms… but some bigger players do now. Most local TVs aren't 24 hours staffed MCR/Playout

— Jonny McGuigan (@jonnymcguigan) May 16, 2017
I find this tweet incredibly worrying. As I say, the cheapest of the cheap channels that I've worked on had cover in TX 24/7. (Including some channels which only streamed online.) If this isn't the case for some of the local channels, I despair. As far as I'm concerned, a TV channel without someone available to amend the schedules 24/7 isn't a proper TV channel. In fact, I'd go as far to say as it should be an absolute requirement of the Ofcom licence.
If McDonald's wanted the ad pulled, it should have just gone – across all platforms, within a couple of hours. If we're now in a situation where things like this can't happen straight away, then the TV industry is in an even worse state than I thought. It gives me no confidence at all that a channel could deal effectively when it comes to a real issue with their output.
* * *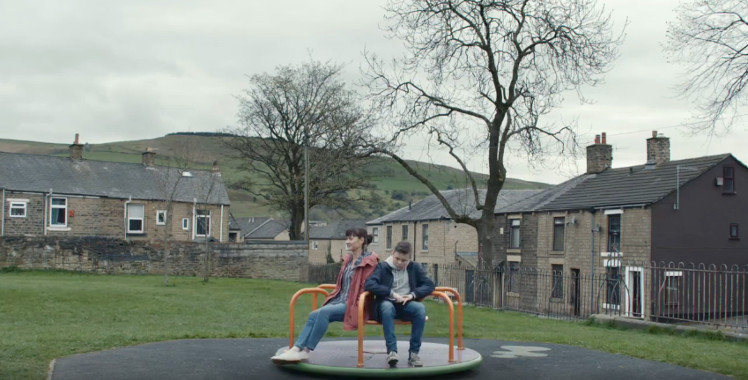 There's one further thing I'd like to say about this advert. As indicated above, I don't especially want to get into a huge discussion as to whether it's in poor taste or not, as that discussion is being had in plenty of places elsewhere. (For the record, my father died when I was 13, and I'm not troubled by the ad at all, but I get why some people might not be especially keen.) But one thing has been said which I really don't think is a fair criticism.
In this BBC News piece, Dr Shelley Gilbert of the charity Grief Encounter2 is quoted as saying:
"McDonald's have attempted to speak to their audience via an emotionally driven TV campaign.

However, what they have done is exploit childhood bereavement as a way to connect with young people and surviving parents alike – unsuccessfully.

We fully support children and surviving parents remembering loved ones with memory boxes, family experiences which remind them of happier times and openly talking about the member of the family that has died.

But trying to insinuate that a brand can cure all ills with one meal is insensitive and shouldn't be a way to show that a brand recognises 'the big moments in life'."
Let's be very clear. In absolutely no way whatsoever does the advert insinuate that "a brand can cure all ills with one meal". The advert is very specifically showing one single moment of connection. Nowhere does it say that because of a meal in McDonald's, everything in the boy's life became rainbows and unicorns. There's no flashforward to happier times, or a big pullback to him leaping in the air with stirring music, all as a result of his experience at a popular fast food restaurant. It's actually about a very small, everyday moment, not a big revelation.
I don't have a problem at all with people thinking the ad was ill-advised, or in poor taste. But the above is attributing things to the advert which are absolutely nowhere to be seen on-screen.
We all make fun of Mary Whitehouse and the rather unfortunate fact that she was entirely media illiterate. But her ghost hovers over statements like this, to conjure up a slightly inappropriate image. This is somebody taking offence at something partly because they have entirely misunderstood what the advert was actually doing.
It's not a good look for someone being quoted because of their supposed expertise in such matters.
---
Back in 2013, anyway. Not any more. ↩

An excellent name, incidentally. ↩