Over the years, I've used many sites as a research tool for writing about comedy. Hey, I'm sure a lot of you know this one, run by a certain Philip Hill. I used to reference his episode guides constantly – in fact, for many years, it was the very first place I looked to for TX dates.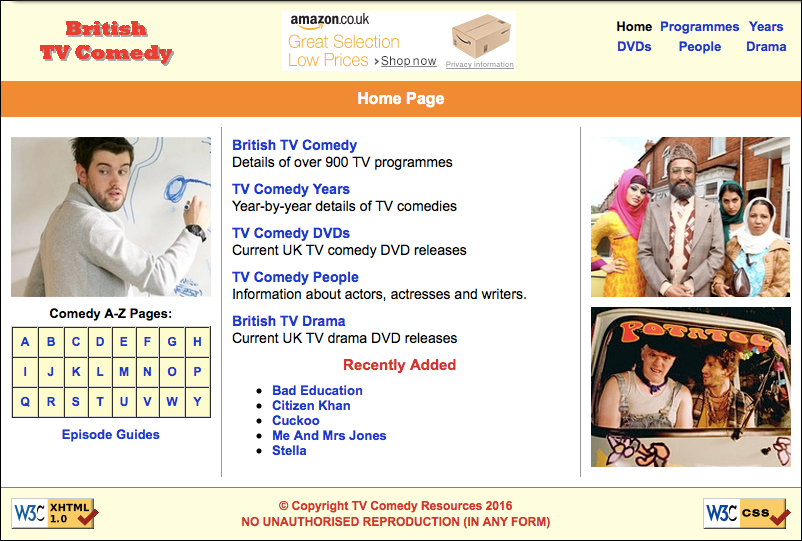 What you may not know about the site: it's now gone. Disappeared offline. The last version the Wayback Machine has archived is from June 2016. And the WHOIS indicates the domain phill.co.uk has a brand new owner from January this year.
It's perhaps worth noting that while the site remained online until 2016, it stopped updating long before that. The listing for Citizen Khan only details the show's first series; before the site fell offline there had been four complete series broadcast. A quick check in the Wayback Machine indicates the site had indeed been dormant since 2012.
As far as I can tell, there is no indication anywhere of what happened to the site. Perhaps Philip got bored with his hobby. Perhaps personal circumstances took precedence. Perhaps he gazed over at Wikipedia, and thought there was little point in carrying on with episode guides. We'll probably never know.
So I will shed a small tear for a site which was tirelessly updated for years, was an endlessly useful and widely-referenced resource… and has ended up disappearing into the digital ether. Whether it was ever going to be updated again or not, the site deserved better than to just fall offline, with no warning or goodbye.
As ever, let's try to remember this stuff.