In celebration of Ada Lovelace Day, here's an interesting article from the May 1984 edition of Acorn User – on the dangers of just targeting boys in Information Technology classes, and the impact that could have on girls' future careers…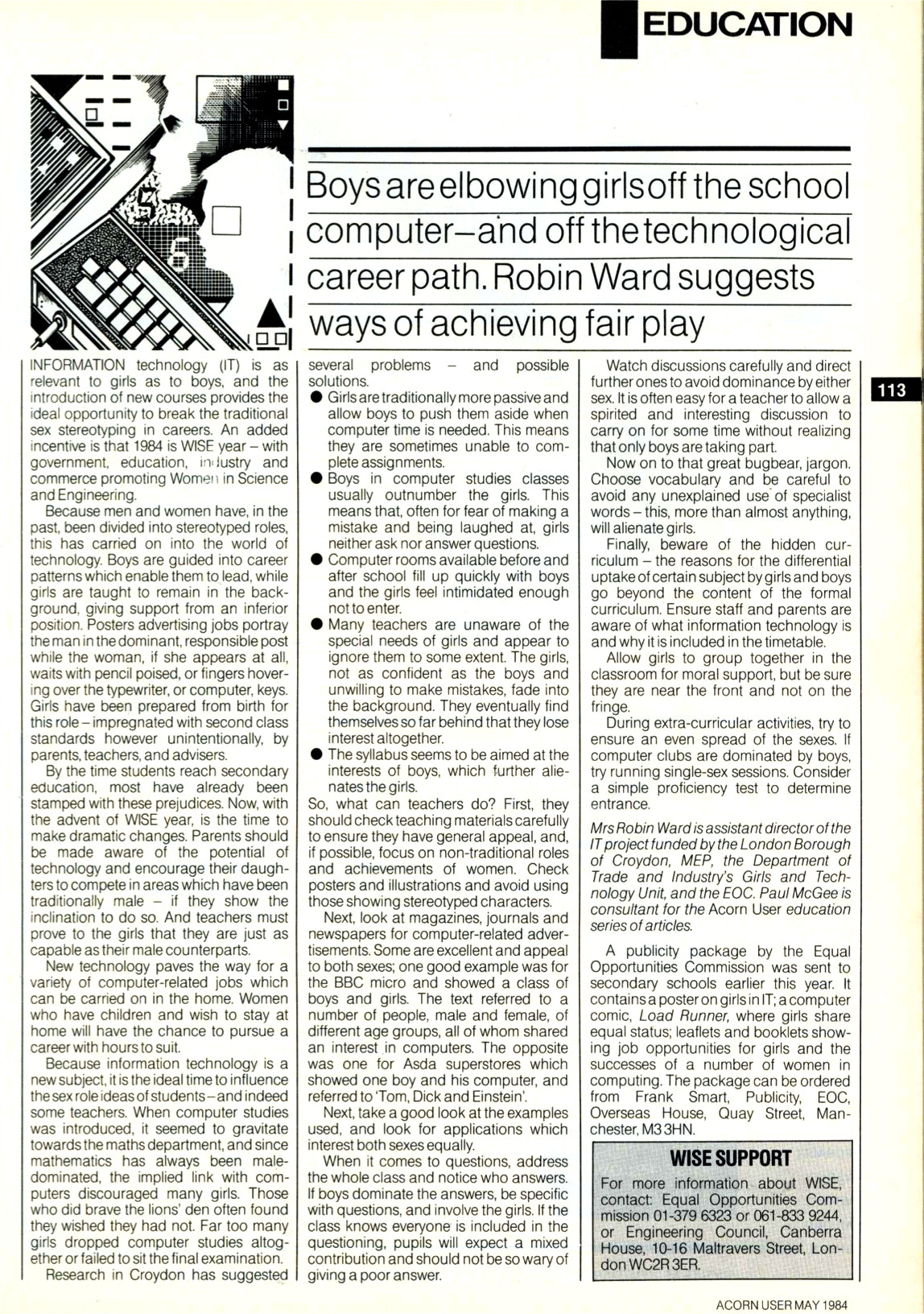 It is perhaps somewhat pathetic that an article published in Acorn User in 1984 manages to be more progressive than huge swathes of Silicon Valley. Maybe if more people had listened to Robin Ward back then, we'd all be a lot better off.
Scan nicked from 8BS's Acorn User archive.