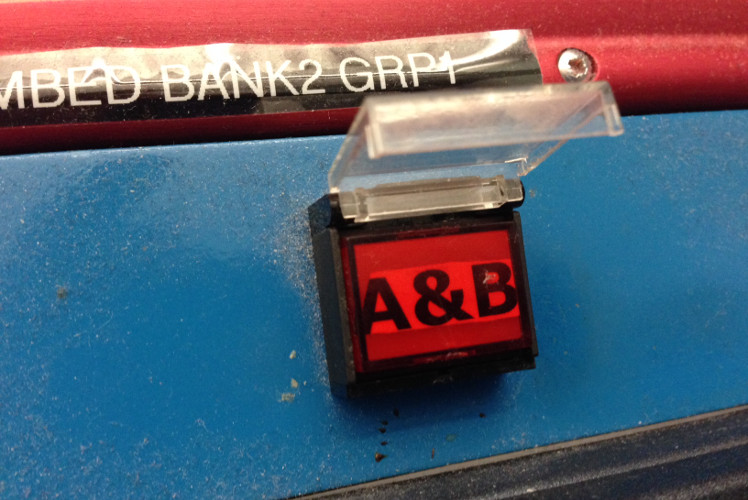 The above (rather dusty) button is in the TX suite for Channel 5 – referred to as 'Take Next'. When pressed, it simply stops the current on-air event, and goes to the next event in the channel playlist. Its most common use is for going to ad breaks in live shows – and I had many a sweaty finger poised over it during Big Brother eviction nights – but it can also be used in an emergency, if your current on-air event has problems, and you need to move on.
I think, at over three months, Dirty Feed has been stuck on the same event for quite long enough now.
Let's press it, shall we?