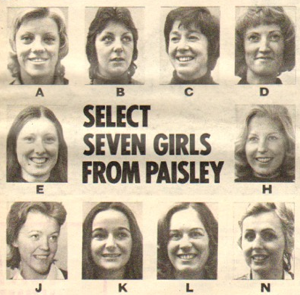 If you've been wondering why Dirty Feed has been updating even less than usual recently, that's because I've been busy redesigning Gypsy Creams, my darling girlfriend's site based around 1960s magazines. There's all sorts of amazing stuff there – and posted as part of the relaunch is this great interview with Simon Dee from 1969 – but one of my favourites is still the very first thing ever posted on the site.
(Sadly, it's not currently very mobile-friendly. Yeah, I know, I know. It SHALL BE FIXED. Apart from that, if you have any suggestions regarding the site design, let me know below.)
Right, back to getting this place updated. I've been building up plenty of things to be annoyed about, don't you worry your pretty little heads.