One day, I will get this jingle sung to the title of this post; something I love about running this site is detailing lovely pieces of television ephemera. Recently, I got a great email from Paul Hudson, who worked for the BBC VT department in the 70s, and he sent me a couple of things you might find of interest. I certainly did.
First up, a couple of canteen menus from the BBC's Wood Norton Training Centre, from June 1971. (Look, you know the kind of site this is by now.) I rather fancy the Bilberry & Apple Price myself. Only 6p! Rather tastier than anything hot served up at my workplace. Which wouldn't be difficult, seeing as absolutely sod all hot is served up at my workplace.
The other piece of interest is the front page of a script for Braden's Week – a consumer affairs programme which was a forerunner to That's Life! What I love about this is that script pages tend to make appearances for what are ill-advisedly called "cult" shows – Doctor Who and the like. It's lovely to see an example for the kind of workhorse show the BBC made which were popular, but rarely talked about now.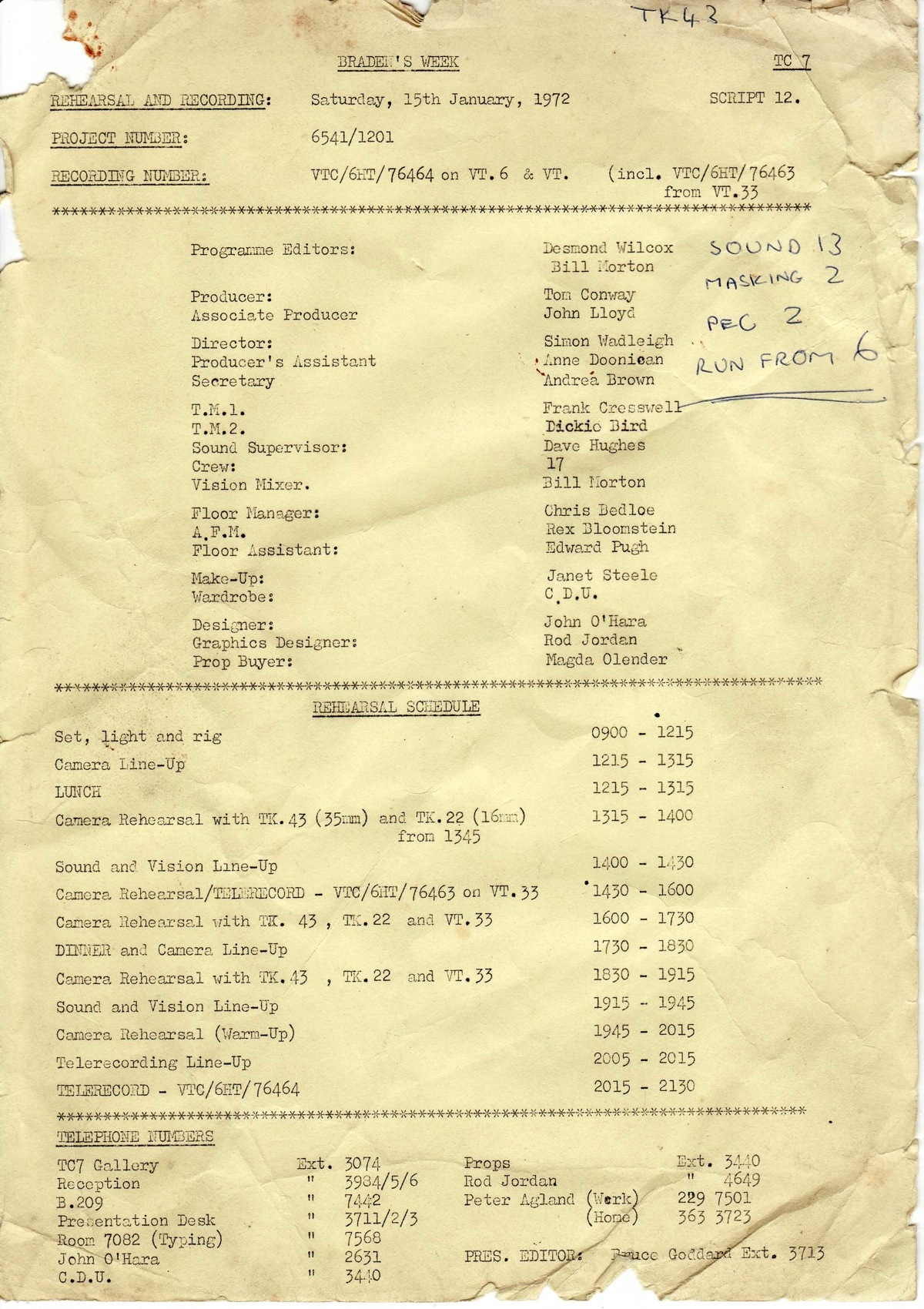 Thanks hugely to Paul for these scans. I'm always interested in things like this, so if you have anything rattling around in an obscure box somewhere, and the inclination to scan it in, I'd love to hear from you. I guarantee you it's more interesting than the kind of stuff I find in my boxes. They're more fun when you worked for the BBC in the 70s.