So, I've just spent the last week in Brussels, and I'm happy to report I spent half the time being extremely childish, and the other half being vaguely cultured. On the childish side you have things like this, and on the culture front I visited the fantastic exhibition Stanley Kubrick Photographer at the Royal Museum of Fine Arts, on display until the 1st July.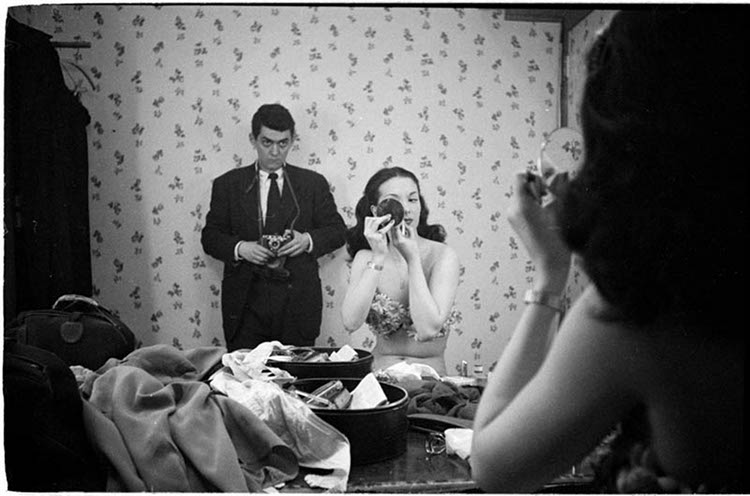 Becoming a photographer in his teens, Kubrick joined Look magazine as an apprentice photographer in 1946. Later becoming a staff photographer for the magazine, nothing I could say about the photos themselves could do them justice – or, indeed, to the exhibition itself. You can get an idea from blog posts such as these, but to really get a feel for the work, you need to see his photo sets in series rather than as isolated frames. Photographs of Mickey the Shoeshine Boy take on far more resonance when viewed as a series of images in context, as they tell a story – pointing towards Kubrick's future as a filmmaker.
To link his photography work to his filmmaking, five televisions were dotted around the exhibition, all playing different excerpts of Kubrick's 1955 film Killer's Kiss, and inviting comparisons with his photography work. Except I found it difficult to concentrate on that bit. Because of the five televisions, three of them were playing the material in the wrong aspect ratio. A 4:3 (or 1.33:1) image, stretched to 16:9 on a widescreen telly.
That's right. An exhibition on one of the finest filmmakers of all time, who took endless care in the composition of each and every shot, thought it was OK to display one of his films with the picture stretched to hell. An exhibition which encouraged you to pay attention to the composition of his shots. Of a director which saw fit to send out letters like these to projectionists.
It's such a shame. The exhibition was one of the best I have ever been to. Each photo was endlessly fascinating, everything was put into context, the presentation of the photos themselves was delightful – even the layout of the exhibition hall itself was pleasing. But when it came to presenting the moving image, they took no more care than the average ineptly set up family telly.
When an exhibition dedicated to Stanley Kubrick of all people can't get things like this right, I feel like throwing my hands in the air and giving up.