Whilst rummaging through some old boxes yesterday, I had a choice. I could either scan part of an "erotic" "story" I wrote with a friend at primary school about a classmate, or an old leaflet from one of the Battersea Arts Centre productions of Jerry Springer: The Opera.
Luckily for you, I chose the latter. This is from the February 2002 run, when the production was still quite different from its final form: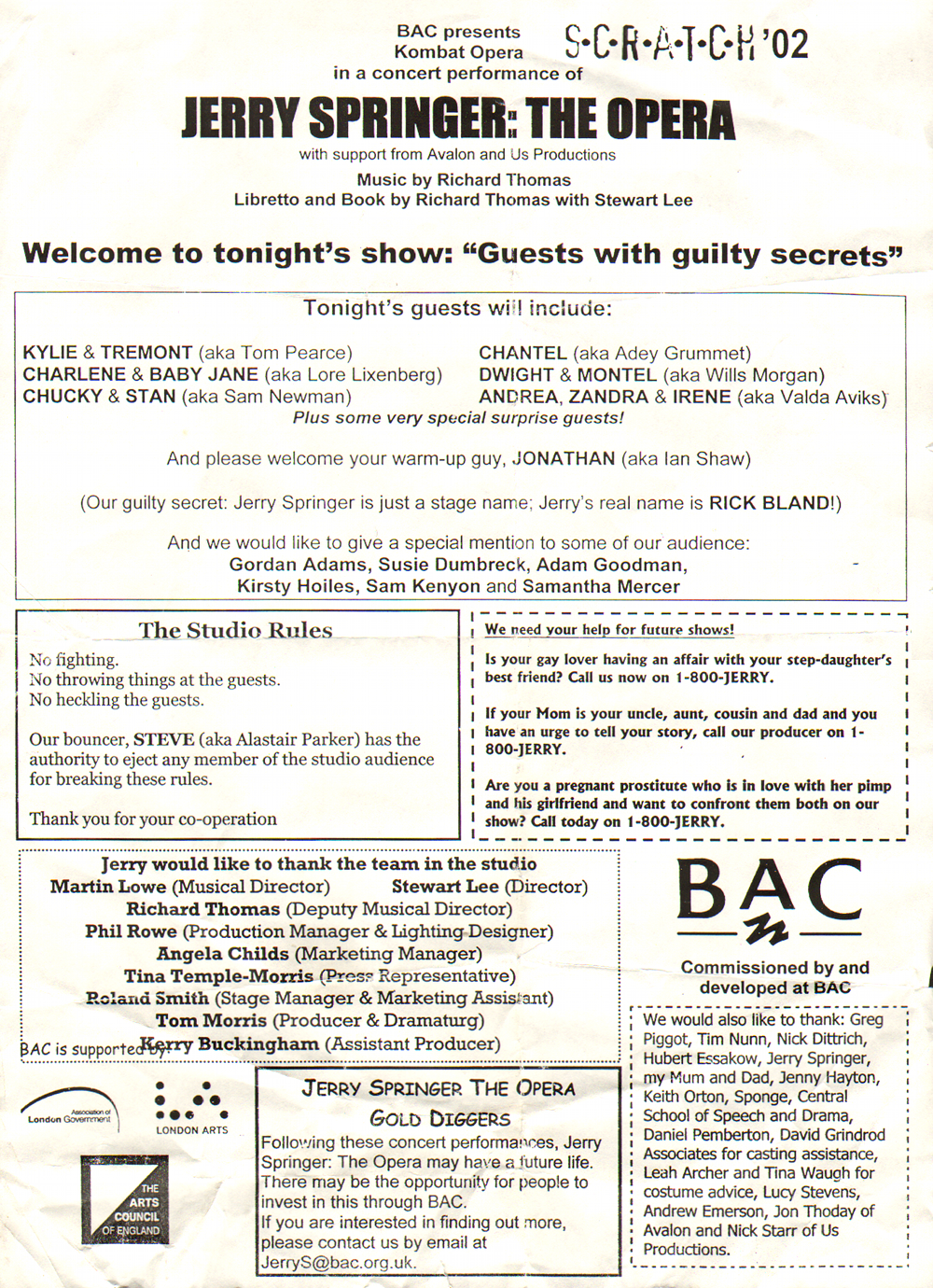 Altogether more wholesome than filth about 11-year-old girls.