UPDATE (02/04/17): The link below is now dead, and this album now resides here.
Found lying at the bottom of a drawer at the now-defunct Peartree Productions…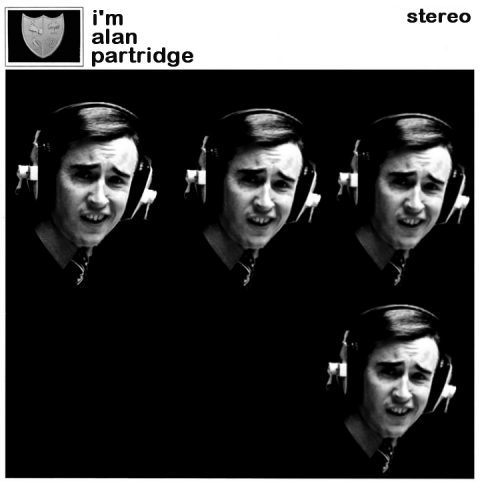 I'm Alan Partridge Soundtrack (142MB, 256kbps MP3)
You probably already know whether this is something you want to hear or not, although it's hopefully a bit more interesting than a straight list of songs from the show. I think it's nice to listen to without knowing the track listing first, so if you're interested, try to resist clicking on the link below until you've heard it! (Note however that the MP3 I'm making available here is one long track rather than split.) Have fun…
Track listing: Show
With thanks to Seb Patrick for the album cover, and Jonathan Capps, Andrew Ellard, Tanya Jones, Seb Patrick, popdeath, Daniel Stephenson, and Ian Symes for help and feedback.