Whilst we're on the subject of hidden messages in games, here's a one from another great game – Mad Professor Mariarti.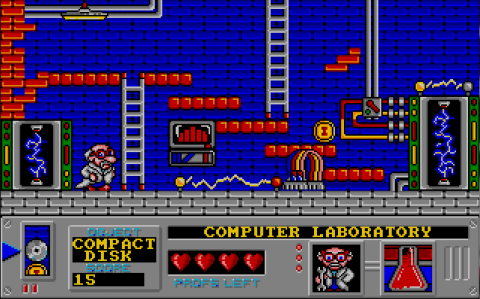 Released in 1990, it was one of the best platforming games for the Archimedes – I spent many happy hours utterly failing to complete it without a ludicrous amount of cheating. You can catch a gameplay video here; pretty damn tough at times, but also bright, colourful fun – suitable for all ages.
Until you open up the sound file for the (excellent) title music, and have a look at the sample names: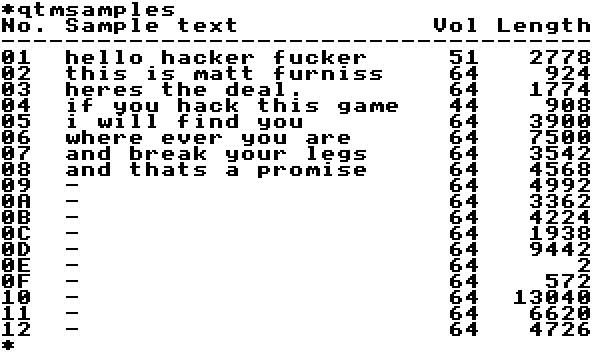 Soz. As one of my friends said: "The Daily Mail would have a field day about the contents of that music file these days." I'm sure I could rustle up a few concerned mothers for them…
…paraplegic joke edited for vague reasons of taste.